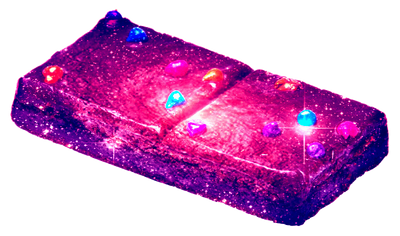 Summary
As dank as the cosmos themselves, lit up and shined, these brownies are truly out of this world!
Powers and Stats
Tier: 420++
Name: Ultra Trippy Cosmic Brownies
Origin: MLG DankVille
Gender: Brownies have no gender
Age: Aged outside space/time in the dankest cosmos deep beyond
Classification: Brownies
Powers and Abilities: Cosmic Enlightenment, Stargazing, Astral Projection, Enhanced Galactic Hearing
Attack Potency: Cosmic Powered
Speed: Infinity and Beyond
Durability: Big Bang Infinity Level+++
Stamina: Beyond Limitless
Range: Beyond Infinity
Intelligence: A deeper meaning of wiseness and clarity
Weaknesses: Inexperienced users and/or weak minded characters will go through bad trips after consuming it. (Recommended that only Dank characters and the most powerful minded consume this) Also, the effects last 8 hours.
Note: The stats only take effect after consumption
Ad blocker interference detected!
Wikia is a free-to-use site that makes money from advertising. We have a modified experience for viewers using ad blockers

Wikia is not accessible if you've made further modifications. Remove the custom ad blocker rule(s) and the page will load as expected.