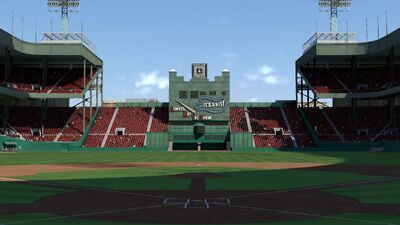 Arena Summary
To all those classic American pastime fans, presenting the old stadium that ran from 1911-1963, the Polo Grounds! Most famously home to the New York (now San Francisco) Giants.
Time Of Day: Day/Night Cycle
Weather: Sunny
Location: Manhattan, NY
Arena Size: Stadium (Probably Large Building)
This Arena May Benefit: Baseball Players, Plant Users, Earth Users
This Arena May Impair: N/A
Items: Baseballs, Baseball Bats
Starting Theme Of The Battlefield:
Ad blocker interference detected!
Wikia is a free-to-use site that makes money from advertising. We have a modified experience for viewers using ad blockers

Wikia is not accessible if you've made further modifications. Remove the custom ad blocker rule(s) and the page will load as expected.