Introduction
Technically, doing anything physical is considered manipulation. Moving a rock, messing with you hair, fireballs, you name it. That's literally manipulating something. Just don't manipulate drunk people. You wanker.
Then there's THIS GUY. (He stole Hop's 14,000th lucky edit opportunity, he shall pay, one day, but for now Cope praises him and holds this achievement as an example of how to accomplish what has been thought to never be possible or impossible.)
Users that use it (and OCs)
SoyHop
Hop
Hopetan
Dopte
Dante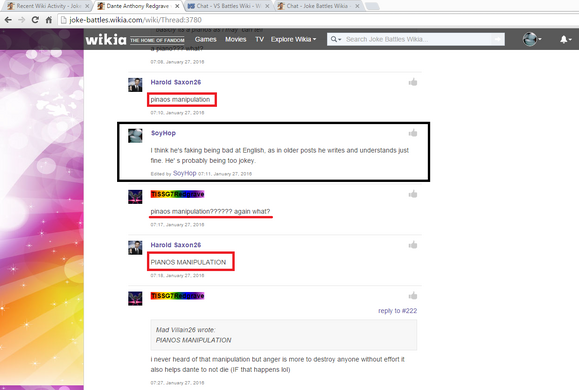 Ad blocker interference detected!
Wikia is a free-to-use site that makes money from advertising. We have a modified experience for viewers using ad blockers

Wikia is not accessible if you've made further modifications. Remove the custom ad blocker rule(s) and the page will load as expected.