Summary
Kane is a long tenured wrestler with WWE and is known as the devil's favorite demon. THROUGH HELLFIRE AND BRIMSTONE, THAT'S GOTTA BE KANE!
Powers and Stats
Tier: WWE Tier++
Name: Glenn Thomas Jacobs/Kane
Origin: WWE (the Kane gimmick debuted in WWE, though Jacobs has done other gimmicks prior in other organizations)
Gender: Male
Age: 48 (Born April 26, 1967)
Classification: Human/Demon/Professional Wrestler
Powers and Abilities: Super Strength, Fire Manipulation, WWE Power, Healing Factor(as seen when Seth Rollins pummeled him with a chair)
Attack Potency: Hellfire And Brimstone Level
Speed: BAH GAWD! He's fast for a big man!
Lifting Strength: A CHOKESLAM! WITH ONE ARM!
Striking Strength: He caught him with that vicious flying clothesline!
Durability: Bah gawd! He kicked out of the tombstone twice! No one has ever done that!
Stamina: Unlimited (He cannot be stopped! He's a demon!)
Range: BAH GAWD THOSE FLAMES SHOT UP LIKE 20 FEET! (Unlimited actually)
Standard Equipment: Mask, Chain and Hook(when he was doing See No Evil)
Intelligence: Genius
Weaknesses: Bad Storylines, Knee Problems
Feats:
Tore the Hell In A Cell door off it's hinges in his debut, no less!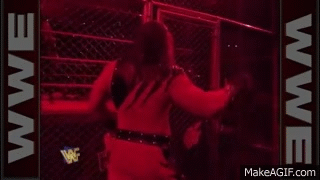 Kicked out of 2 tombstones at WM 14 (as well as almost kicking out at a third)
Defeated Stone Cold in a first blood match for the WWE title
Eliminated 11 men in the 2001 Royal Rumble, which was a single Rumble record until Roman Reigns broke it in 2014
Holds the record for most total eliminations in Royal Rumble history
Defeated Rey Mysterio for the World Heavyweight Championship shortly after winning Money In The Bank on the same night
Has won countless tag championships with the likes of Daniel Bryan, The Hurricane, and The Undertaker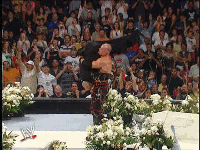 Kane's Move List
Chokeslam From Hell: Kane's ultimate go to move. Many big men have done it, but never FROM HELL!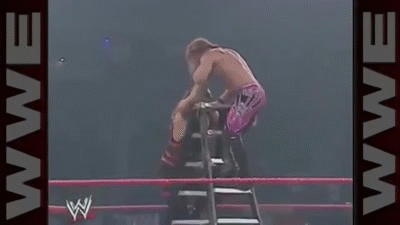 Tombstone Piledriver: Kane's other go to finisher, just like The Undertaker.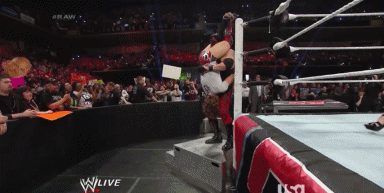 Falling Powerbomb: One of his alternate finishers used late into his masked run.
Flying Clothesline: Kane delivers a devastating clothesline with all the force of hellfire itself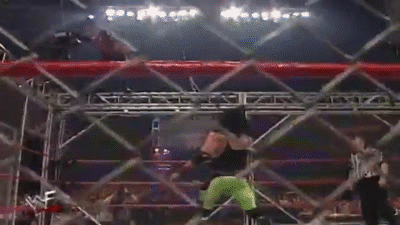 Hellfire Conjure: Kane can conjure hellfire at will
.
Gallery
Others
Notable Victories:
Stone Cold Steve Austin (King Of The Ring 1998 WWF Title)
Rey Mysterio (Money In The Bank 2010 World Heavyweight Championship)
Chavo Guerrero (Wrestlemania 24 ECW Championship)
Notable Losses:
Inconclusive Matches:
Ad blocker interference detected!
Wikia is a free-to-use site that makes money from advertising. We have a modified experience for viewers using ad blockers

Wikia is not accessible if you've made further modifications. Remove the custom ad blocker rule(s) and the page will load as expected.