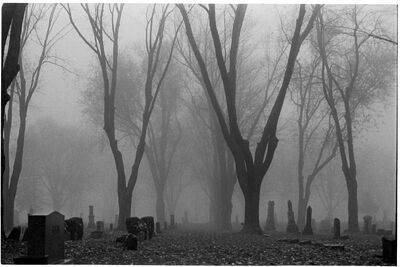 Arena Summary
The foggy graveyard, ambient, creepy, spooky. Ghosts and zombies abound, a few necromancers and gravewatchers drifting about.
Time Of Day: Varies, and it's too foggy anyway to see
Weather: Usually Foggy, with intervals of thunder and rain.
Location: Some random haunted graveyard
Arena Size: Infinite
This Arena May Benefit: Ghosts, more dark type creatures, smoke users and smoke beings, masters of the dead and undead (necromancers, clarivoyants) as well as more dark oriented characters, (goths, dark musicians) and weather masters.
This Arena May Impair: Characters with poor vision, characters afraid of ghosts, the dead, darkness, or creepy things in general, fire beings (due to the rain)
Items: Coffins, Tombstones, Tombstone Monuments, Flower Pots
Starting Theme Of The Battlefield: Some random creepy atmospheric graveyard music
Ad blocker interference detected!
Wikia is a free-to-use site that makes money from advertising. We have a modified experience for viewers using ad blockers

Wikia is not accessible if you've made further modifications. Remove the custom ad blocker rule(s) and the page will load as expected.