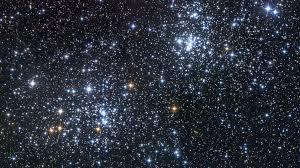 Overview
Final Will (Fainaruu~iru.ファイナルウィル) , a "Video Game" created by an entity that exist outside of creation that goes by the name of Haruto. The Verse is a combination of an infinite amount of universes, dimensions and realms, that coexist in one "Universe" called a Tera-verse. Many things have been happening in this "Universe", such as characters that can destroy reality fighting to the death to other Tera-verse's establishing connections to travel between them, usually characters that fight in it this "Universe" are force to fight in an RPG style, but many beings can exempt themselves and can choose to fight however they wish to as long as they can keep up in the fight.
Saga(s)
Newborn
TBA
Extermination
TBA
One Word
TBA
Equilibrium
TBA
Next Line
TBA
Distasteful
TBA
Initiation
TBA
Neutral
TBA
Grand Scheme
TBA
Last Stop
TBA
Power of the verse
Each existing Tera-verse is filed with characters that are either strong enough to destroy a continent to beings able to fight on par with beings that are beyond the concept of beyond, an example of this is Ryota Mashiro a being that resides in The Verse keeping it in order from invading sources.
Supporters and Opponents of the verse Edit
Supporters: Edit
-CaptainFalcon64(creator lol)
TISSG7Redgrave(OC is friends with cap's OC)
Neutral: Edit
Opponents: Edit
Characters
Guest Appearance 
Ad blocker interference detected!
Wikia is a free-to-use site that makes money from advertising. We have a modified experience for viewers using ad blockers

Wikia is not accessible if you've made further modifications. Remove the custom ad blocker rule(s) and the page will load as expected.