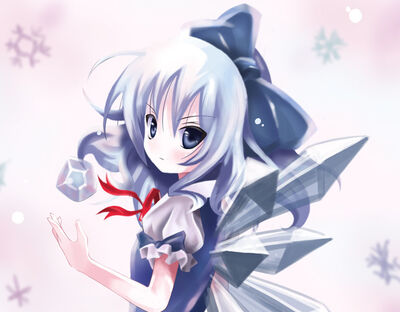 Summary
The absolute strongest being. Her powers surpass omnipotent and her own being is beyond anything.
Powers and Stats
Tier: ALL OF THEM
Name: Cirno
Origin: A torture game made by the greatest man in the world to show that weeb shiz can solo your verse.
Gender: The Strongest Female
Age: 60
Classification: Omnipotent++++++++++++++++++++++++++(add infinite more +s here) Ice Fairy
Powers and Abilities: Ice everything, everything cancel, freezing everything, omnipotence+
Attack Potency: Omnipotence+ level nothing can stop her not even Luigi who wins everything by doing absolutely nothing
Speed: Far far far far beyond Omnipresent
Lifting Strength: True Infinite
Striking Strength: FAR FAR FAR FAR FAR STRONGER THAN ANYTHING YOU CAN THINK OF
Durability: Infinite can survive all determination
Stamina: Infinite.
Range: Infinite
Standard Equipment: Ice, watermelon sword, Cirno, everything
Intelligence: The most highly intelligent being you will ever see. She knows everything from when everything will happen to 1+1. Is capable of solving this question and giving the greatest explanation "A bus left the Scarlet Devil Mansion; three people boarded at the start. At Hakugyokurou, one left and half a person boarded. At Yakumo-san's house, two people left; so how many passengers in total?"
Weaknesses: None; except weakness. She is slightly allergic.
Others
Notable Victories:
Your verse
Anything and everything
Luigi that wins by doing nothing
Notable Losses:
Herself
Inconclusive Matches:
This wikia